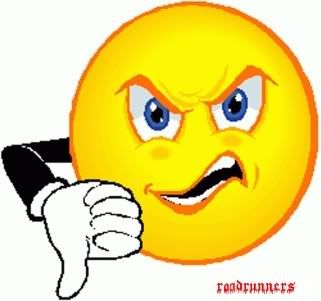 I rarely do this, but something happened this weekend that warranted the first time ever crowning of the Joker of the Weekend.
Kreativemix
opened her fabulous boutique on Saturday (I picked up some fab jewelry, Congrats
Chica
!). In any event,
TilShop
arrived at the opening with a mystery man, who turned out to be her new boyfriend. PAUSE. STOP. REWIND.
Tilshop
,
Kreativemix
, Grown Woman and I talk almost every day, and
TilShop
never mentioned a new man, certainly not a new boyfriend. I was flabbergasted. I didn't even have proper interview questions for him to see if he was
TilShop
-worthy. Scandalous!
LMAO
.
And for that offense,
TILSHOP
YOU ARE THE JOKER OF THE WEEKEND!!!!!!
LOL
.