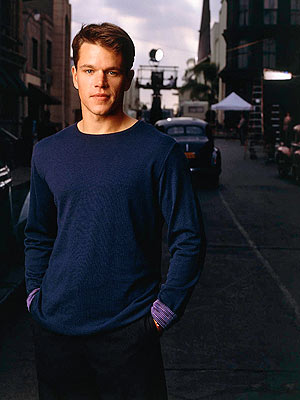 People
magazine has just listed the 100 Sexiest Men alive. Matt Damon took top honors. Now, I liked the
Bourne

Ultimatum
as much as anyone else, and he has a certain cute quality--but sexiest man drawing breath anywhere in the universe? Not so much.
Sadly, aside from
Denzel
, I didn't see any of the other
smokin
' hot men of color listed in
CITC's
Top 12 a week or so ago, on People's list. Yet somehow
Shemar

Moore
,
Donald

Faison
and
Kanye

West
made the list?
Booo
. I mean, after
Shemar's
nude gay beach frolic,
his sex appeal (at least for me) has dropped significantly.
For my money, I'm giving top honors to Dwayne "The Rock" Johnson (pictured below). Now that's a man right there!
Who do you think is really the sexiest man alive?