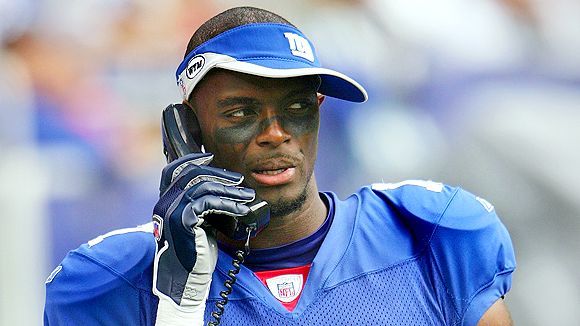 I know I've been remiss lately, but, I'm back! I can think of no one more deserving of this week's prize than NFL NY Giants' player
Plaxico
Burress
. Gun at the club. Check. Accidentally shoot yourself in the leg. Check. Get arrested for shooting yourself and carrying a weapon. Check. Suspended from your Superbowl winning team for the remainder of the season. Check Check and Check.
Honorable Mention
goes to Pennsylvania governor Ed
Rendell
. This bozo was overheard commenting on President Elect
Obama's
choice of Janet
Napolitano
as the head of the Department of Homeland Security. He
said,
"Janet's perfect for that job. Because for that job, you have to have no life. Janet has no family. Perfect. She can devote, literally, 19-20 hours a day to it."
What an idiot. So single people have no life--single people can devote every waking minute to work because they don't have kids at home? He was too steps shy of calling her a spinster. Loser.
Any one on your Joker list this week? Feel free to add them in the comments section!